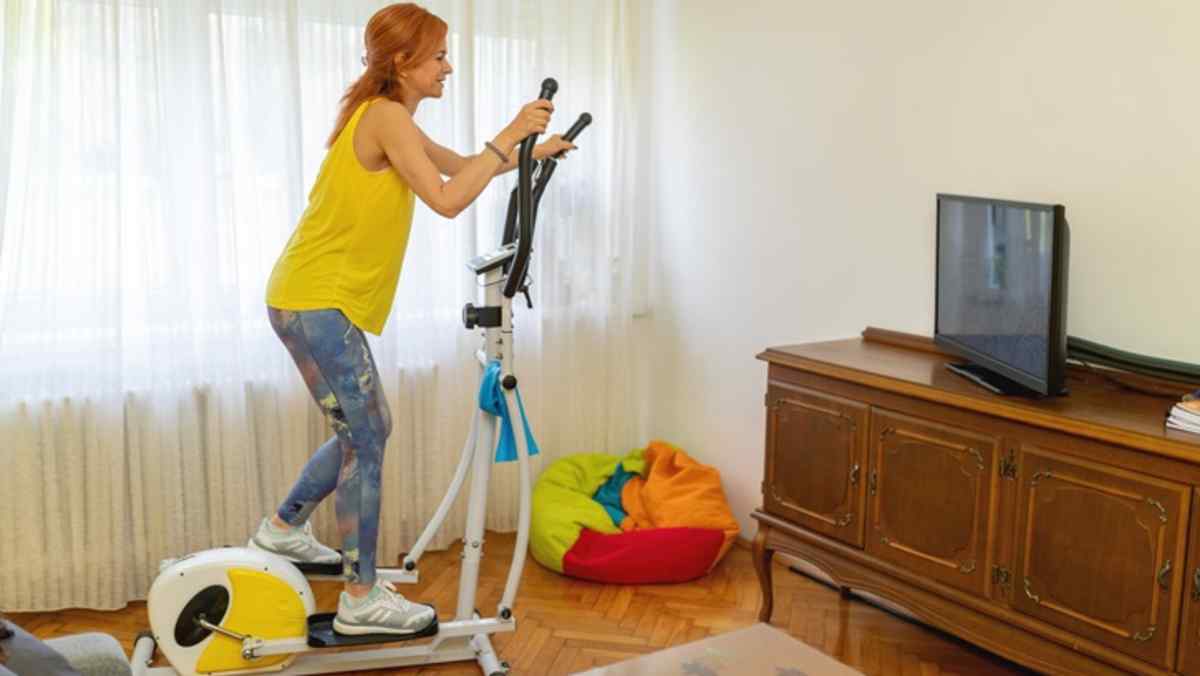 Hard data is sparse on how many employers have offered subsidies for workers to purchase home exercise equipment during the COVID-19 pandemic. This benefit is intended to help employees keep fit, similar to subsidizing gym memberships before the pandemic. But benefits managers who support at-home fitness believe it's a perk that employees truly appreciate, and one that complements at-home virtual fitness classes.
Businesses reimbursing employees for home exercise equipment or other at-home fitness benefits include the following:
Johnson & Johnson began offering a $100 per quarter reimbursement for home exercise equipment in June 2020 as part of its global exercise reimbursement program: "This includes reimbursement for the purchase of cardiovascular, strength and flexibility training equipment that will help you stay physically active from the comfort and safety of your home," the company told employees in a Q&A about the program.
The State of New Hampshire's Anthem HMO program now offers state employees a choice of up to $450 annually for a gym membership or up to $200 annually to buy new home exercise equipment that "gives a cardiovascular or muscular total-body workout." Muscle-specific resistance equipment and outdoor equipment, clothing and athletic shoes are not included.
Diagnostic laboratory Labcorp's subsidy for home exercise equipment has been met with a good response, said Kim Beck, the company's health and wellness director. "We reimburse our employees up to $300 annually for a variety of health- and fitness-enhancing items, including home exercise equipment," Beck said. "This program has become increasingly important during the pandemic with gyms closed at various stages. It was important to Labcorp that employees felt supported and encouraged to continue putting their health first."
Labcorp was still in the process of analyzing reimbursement receipts for 2020, Beck noted, but the subsidy for home equipment remained an important component of its benefits program, along with virtual fitness courses that the company has been offering during the pandemic.
The Wellness Council of Wisconsin's member companies widely embraced the pandemic-induced shift to virtual fitness programs, though few had begun offering subsidies for home equipment, said Marissa Kalkman, the council's executive director
Another option to keep in mind: Employees who need to increase their exercise time for health reasons can use funds in a health savings account or a flexible spending account to purchase exercise equipment if they obtain a letter of medical necessity from a health care provider.
"As a benefits manager, I would surely want to inform employees about that," said Terene Allred, SHRM-CP, global director of human resources at fitness equipment manufacturer Precor.
Finding the Right Angle
Prior to the pandemic, as part of their wellness strategies, 32 percent of organizations subsidized or reimbursed offsite fitness center memberships or classes, while 29 percent provided fitness centers at the worksite, the Society for Human Resource Management's 2019 Employee Benefits survey of 2,763 HR specialists found. It's unclear how many employers offered to pay for home exercise equipment during the pandemic, however.
According to Precor's Allred, "The CEO of a relatively small company wanted to offer a discount to employees, and we gave him a code they could use if they went online to purchase one of our machines. But [the employees] did not participate as much as the CEO was hoping they would."
If a company offers a standalone discount for equipment without including it as part of an overall health and wellness program, employees may not consider it, she explained.
Giving employees choices also is important, Kalkman pointed out. When evaluating reimbursement strategies, benefits managers should ask if employees "can choose what sort of exercise or equipment will be most appropriate for them," she said.
"A fitness habit, in some capacity, will contribute to a wider sense of well-being," Kalkman added, "but if that is not an individual's priority, you can throw all the incentives and opportunities in the world at them, and they will not pursue it."
An Evolving Benefit
In December 2020, interactive fitness platform manufacturer Peloton announced it was purchasing Precor for $420 million. In making the announcement, Peloton said the deal would help to create "the next generation of connected fitness experiences."
"What is so interesting about the Peloton craze," Kalkman said, "is that you're not seeing the people you would see if you were going to a cycle class," at a gym. But through the app, she noted, people share the experience of working out together, which may help them to stick with their fitness program.
Allred foresees a future in which employees' home exercise machines have the ability to transmit aggregate data that could help benefits managers fine-tune their health and wellness offerings. Such data would protect individual identities.
"The more data I have about how people [in aggregate] are using the benefits we offer them, the better I can tailor those benefits into those that our people want and use," she said.
Greg Goth is a freelance health and technology writer based in Oakville, Conn.

Related SHRM Articles
Exercise Solutions When Working from Home, SHRMBlog, March 2020
Wellness Platforms Provide Flexibility, Raise Data-Privacy Concerns, SHRM Online, July 2019
Fitting in Exercise on Company Time and the Company's Dime, SHRM Online, May 2017